5×5 Storage Unit in Bacliff, Texas
A place that best fits your belongings, our 5×5 self-storage unit in Bacliff, Texas is perfect for your storage needs.

Get Your 5×5 Storage Unit Today

Best 5×5 Storage Unit in Bacliff, Texas
A self-storage area is an excellent place to keep the stuff that you may not need for the moment. It is an ideal solution to keep them out of your space, knowing that it is in a safe and secure place.
An ideal size you need to get to store your items is the 5×5 self-storage unit. It holds a suitable space that will not cramp your things while giving you more room to move things around.
This type of unit has an estimated size of a hallway closet. This is perfect to use for storing small items such as seasonal clothing, boxes, and small pieces of furniture.
If you are looking for this size, Iron Storage has the best 5×5 self-storage unit in Bacliff, Texas. You can book online, and we can immediately arrange a visit to check your desired unit.

Reserve A 5×5 Storage Unit Now

Benefits of Our 5×5 Storage Units
Self-storage units are the answers to your problem of limited space. Whether you'd like to store extra clothes that you seldom use or important documents that may be useful in the future, a 5×5 unit can keep them all in one place.
Security
Your belongings are safe with us 24/7. We utilize safety measures to ensure that all our storage 5×5 storage units and facilities are well-lit. We also have video surveillance, electronic gate access, highly-trained security guards, resident managers, and staff to check on your unit.
Space
A 5×5 storage unit is a spacious room that can accommodate your extra wardrobe, small appliances, documents, and other household items. Of all storage unit sizes, this is one of the most practical for your personal items.
Access
Once you secure a unit, our staff can give you your keys immediately. You can access your belongings 24/7 with our friendly staff available day and night. Our flexible schedule gives you complete access to your stuff whenever you want to.
Flexibility
You can secure a unit with our flexible leasing options. We do not require a lock-in agreement in our facility. It lets you try our storage units and see if it works for you without forcing you into a long-term binding agreement. You are allowed to change the sizes of units depending on what you need.
How Big is Our 5×5 Storage Unit
Storage units with 5×5 size are equivalent to 25 square feet. It has a height of 8 feet and has a 200 cubic feet space.
It is comparable to the following:
Small closet
Small cargo van
Family carload
Whether you are looking for a place to store extra belongings, free up some space in your garage or house, or an extra drive-up storage unit for tools, 5×5 Storage Units of Iron Storage is here for you!

Reserve Your 5×5 Storage Unit Now

Essential Uses For Our 5×5 Storage Unit
At Iron Storage, you can use your 5×5 unit to store your things for different reasons.
Decluttering Home/Apartment
Clear up space in your apartment and store old stuff you don't want to get rid of.
Storing Seasonal/Holiday Items
Keep decorations for holidays like Christmas, Halloween, and New Year, and just get them again whenever the occasion nears.
Storing Between Semesters
When you don't want to leave your things in your dorm room for a summer break, you can rent a unit for a couple of months to have the peace of mind that your items are safe and secured.
Redecorating Your Homes
Home improvement projects may take up weeks and months before completion. You would want to keep your small appliances and furniture away to have more working space for your contractors and avoid damaged items.
Storing Small Furniture
Create more space in your house by storing small furniture like chairs and side tables.
Storing Boxes and Office Supplies
Keep old files and equipment in a storage unit if you are moving offices or want to expand your workspace for your small business.
Storing Seasonal Sports Gear and Clothes
Your roller skates, fishing rod, and camper gears can all be stored in a box. Just get them from your 5 x 5 public storage anytime you plan for outdoor activity.

Reserve 5×5 Storage Unit Today

Common Items Can Be Stored in Our 5×5 Storage Unit
Common yet essential items around your house that have been sitting around for months or years may need to have a better place.
Clothing
Store your coats, gowns, and dresses you wear for certain occasions only.
Household Items
Keep your household items such as holiday decors, chinaware, books and kitchen tools.
Artwork
Collection of paintings, photographs, and other stuff should be handled with extra care and may need a dedicated storage.
Sports Equipment
Unused equipment such as treadmills and bikes can be placed in your 5×5 storage container.
Tools and Garden Supplies
Tools and supplies that you don't use daily such as metal cutter, saw, grinder, and more.
Boxes of Books or Documents
Keep old magazines, books, and essential documents in your storage unit and get them if you want to scroll their pages again.
Bikes, Skis, and Other Sports Equipment
Store mountain bikes, skis, and other equipment during off season.
Twin or Queen Mattress
Store your Twin or queen mattress and just get them if you have visitors coming to your home.
Small Household Furniture
Put away unused side tables, stools, and chairs to leave more space.
Business Inventory or File Boxes
Store old files of your business and other vital documents in a secured space.
At Iron Storage we offer storage solutions for your temporary or long term needs. It's just one less thing to worry about!

Get Your Storage Unit Today

5×5 Storage Unit Cost
Now, you may want to ask how much is a 5×5 storage unit. The 5×5 storage unit cost varies depending on their sizes and features. For a 5×5 storage unit, Iron Storage can provide you with an exact amount, although the pricing may differ if you request additional features like climate control.
If you are looking to rent a 5×5 storage unit at Iron Storage, book a schedule online so we can provide you with an accurate quotation. We also offer flexible leasing options that adjust to your budget. Call us to discuss further how the storage unit will cost you.
Why Choose Iron Storage Units For Your 5×5 Storage Unit
Iron Storage has been in the industry for years. We have many clients who have been with us and have continued to avail our units for its safety, protection, and flexibility.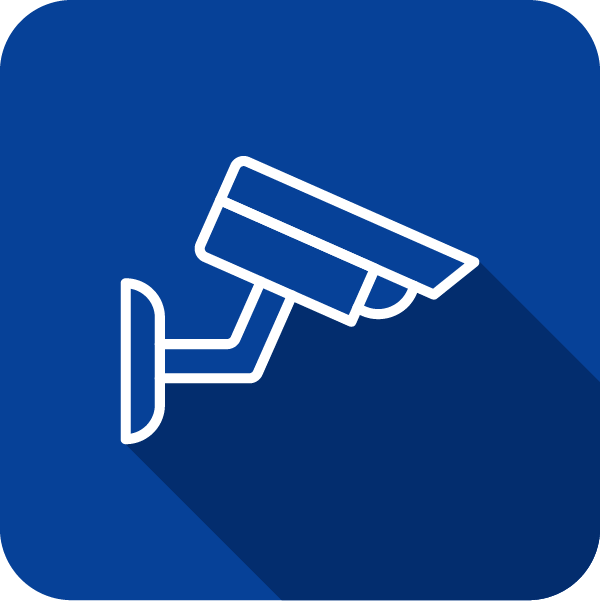 Secure And Safe
All your items are safe and secured with 24/7 security and video surveillance.
Flexible Scheduling
You can schedule a tour, and we'll open our units for you anytime. Once you get our storage services, a staff at Iron Storage will be present to accommodate your inquiries as you go around our facilities during the day or even at night.
Convenient Location
You don't need to drive for miles to check your things. Iron Storage is located in Bacliff, Texas where establishments are within reach. Just drop by whenever you want while you do your other errands in the establishments near our location.

Contact Us for Your 5×5 Storage Now

FAQs
Are you still confused about what a 5×5 Iron Storage unit can fit? Here are the answers to your Frequently Asked Questions.
The ceilings of a 5×5 unit are 8ft tall, which is equivalent to a walk-in closet. You can stack boxes of items to maximize the space.
Your storage space is 200 cubic feet, perfect for small household items and personal stuff.
Yes, it can accommodate small appliances. However, if you will be storing more items, you can request built-in shelves to protect your washer and dryer from overloading.
A 5×5 storage may not fit a usual motorcycle. You may get a 5×10 storage space that fits your vehicle.
The 5 by 5 storage unit price varies due to several factors. It includes the location, the market, and the availability. Its cost is not pricey compared to units with bigger areas. Talk to us at Iron Storage to get an accurate quote.
A 5×5 storage unit looks like a closet or a small garage. Upon sliding the door open, you can store your personal items, business documents, and other household stuff you may not be using for the time being. You can also choose units with built-in shelves, lighting, climate control features, and surveillance cameras. 
The most common question we get is how to find the best storage units near me. Find a storage unit online with Iron Storage so we can help you locate the nearest facility in your home.
If you are moving your things to your storage unit, you need a moving van or a pickup truck to transfer your stuff. A 4×8 and 5×8 cargo trailer can also accommodate your things.
A queen-size mattress fits a 5×5 unit when you store it vertically on the side to accommodate more space.
A small couch can fit into your 5×5 storage unit. However, you must store it on the side to maximize the space.
Contact Us!
When you are ready to take advantage of our storage solutions, we are here to help. Contact us today to get started!
OFFICE HOURS
Mon – Fri: 8:00AM – 5:00PM